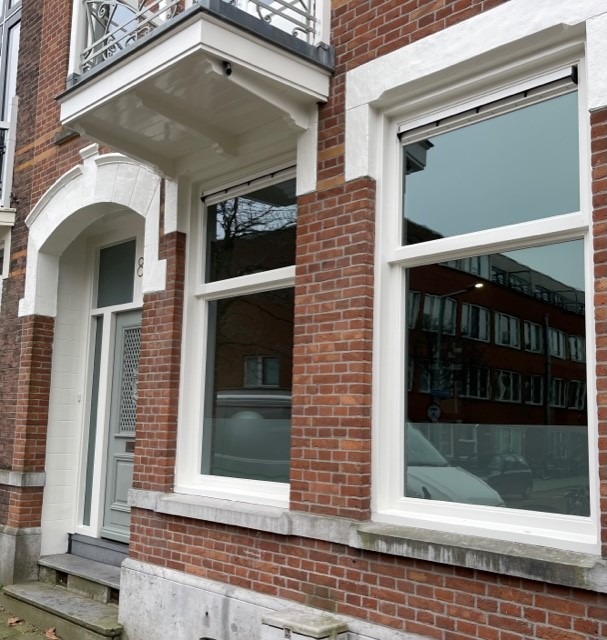 Application BENGglas
In collaboration with the Kralingsche Glashandel, a stately monumental building in the municipality of Rotterdam (Kralingen) has been made more sustainable.
The poorly insulating single glass (U=5.8) has been replaced here by the well-insulating vacuum glass. It was decided here to use the BENGglas type with a U-value of 0.40. This makes the insulation of the home a giant leap forward. The lower the U-value, the better the insulation.
Because the BENGglas is very thin (8.3 mm), it almost always fits in the existing frames and they do not need to be replaced. This not only saves on costs, but also preserves the authentic appearance of the building.
Do you want more information? Then contact us without obligation!
More photos of this project
More information?
Do you have a question? We are happy to help you. Send us a message via the contact form and we will get back to you within 24 hours.