Best insulating value (U=0,40)

Noise reduction (dB=36)

Tempered: 5x stronger, injury safe, no thermal break

Thin and lightweight

15 year warranty, 25 years min. life span
Many options: higher LTA, shaped windows, laminated, heat soak test

6x fewer and smaller spacers

Fairly priced
In the spotlight

Project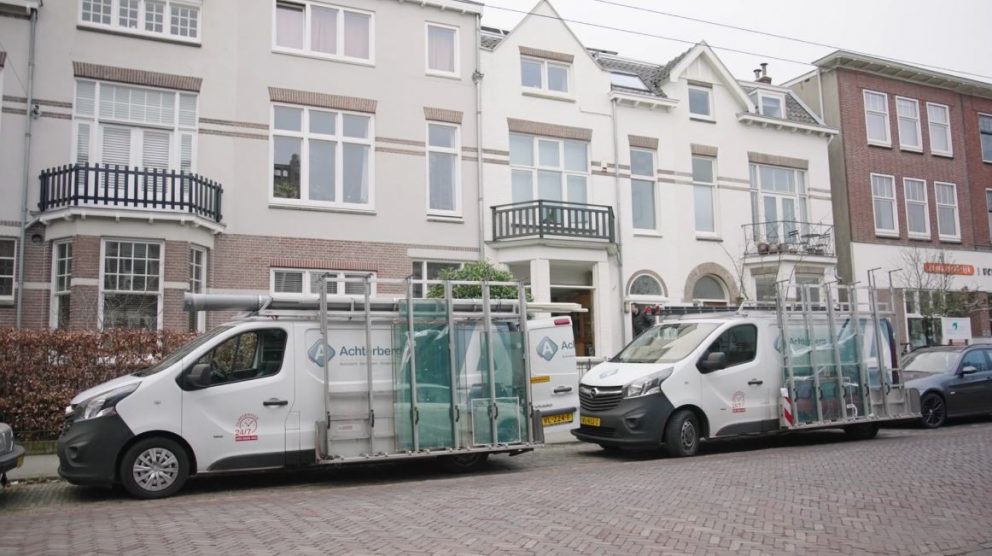 Preservation of a house
In order to make this house more sustainable, BENGglas provided the entire facade with tempered vacuum glass. As a result the U-value of the glass has been reduced significantly from U=2.8 to no less than U=0.4!
When renovating, there is often a limited installation depth in the window frames available. As vacuum glass is very thin (from 6.3 mm), it always fits into the existing frames; i.e. the window frames do not have to be replaced.
The installation of BENGglas was carried out by one of the official BENGglas partners.
Applications:
Renovation
BENGglas is a perfect product for the renovation market. Unlike traditional insulating glass, vacuum glass is extremely thin (from 6.3 mm) and will therefor always fit into existing window frames. Replacing a window frame is therefore not necessary.
With its low U-value, BENGglas also contributes to the sustainability of existing homes and buildings. With the replacement of single glass to tempered vacuum glass, the waste of energy of a home will be significantly reduced.
lees meer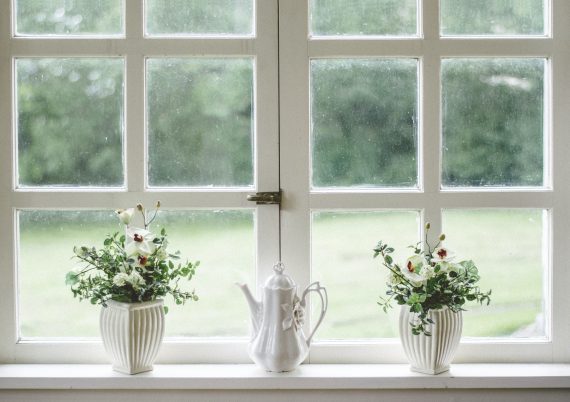 New constructions
It is still the case that glass is the weak link in the thermal insulation of building. For example, traditional HR++ glass has an U-value of 1.1 and triple glazing has an U-value of 0.7. An insulation value of 0.4 is there for unique and brings 'energy neutral buildings' a step closer.
Nowadays, noise reduction is also increasingly part of modern living and working. This wish can be realized immediately by using BENG glass (dB>=36).
With these values, all contemporary standards of durability and comfort are met.
With its product range, BENGglas focuses on non-residential construction as well as residential construction.
lees meer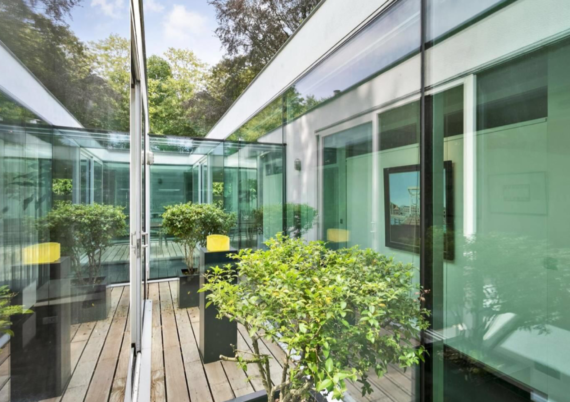 Industry
Good insulation values, thinness, low weight, noise reduction and tempering are all good properties for various industries.
Industries in which BENG glass is widely applied include the automotive industry, appliance construction (refrigerated display cases, wine coolers, refrigerators), mechanical engineering, greenhouse construction, window frame construction and modular construction.
Lees meer