Duco – ventilation grilles
Duco is one of the most progressive parties due to its development of ventilation grilles specifically aimed at vacuum glass. The GlasVent is their most recent development and extremely suitable in combination with BENGglas . This way you can reuse your existing window frames while benefiting from extremely good ventilation and heat and sound insulation.
Curious about what values ​​you can achieve with BENGglas and Duco ventilation grilles?
They can provide you with advice as well as a full-fledged insulation & noise value calculation.
For project guidance from A to Z, you can contact one of their advisors on +32 58 33 00 33.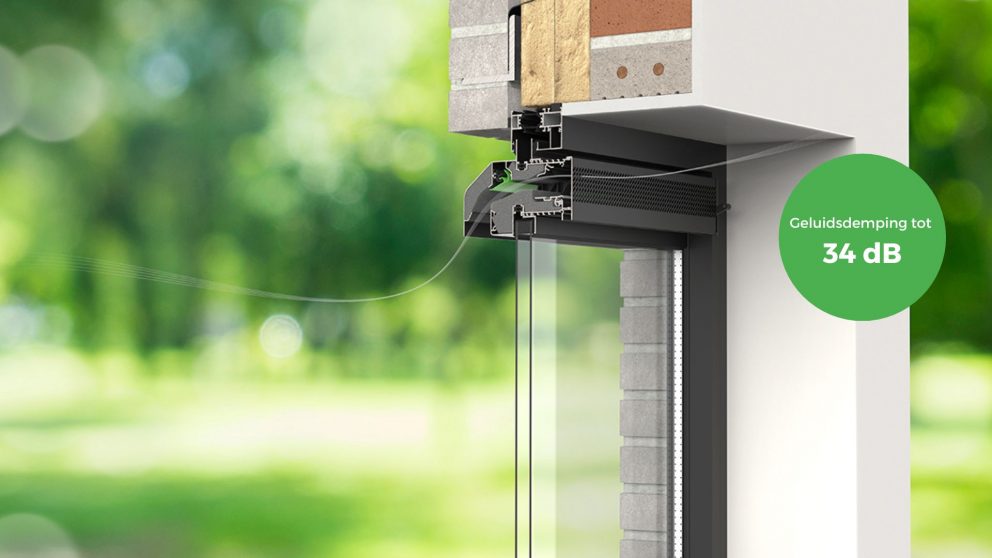 Ventilation grille – GlasVent ZR AK (+)
This new ventilation grille with acoustic damping can be used for all glass thicknesses from 10 to 56 mm! Placement is possible above the glass (deduction 100 mm) or as calf placement. The GlasVent is ideal in combination with vacuum glass (for glass thicknesses from 9 to 12 mm). The aluminum ventilation flap ensures excellent water and wind tightness. This aesthetic suspense grille can therefore be used without any problems in high-rise buildings.
Advantages of GlasVent

For quiet living. Noise reduction up to 34 dB

Ideal in combination with BENGglas (>10 mm)

Excellent water and wind resistance

Suitable for new construction, renovation and high-rise buildings

Suitable for aluminum and wooden frames

Applicable to all glass thicknesses from 10 to 56 mm
Ventilation grilles: ventilation and acoustic functions
One of the most important advantages, in addition to heat insulation, is sound insulation. This is why it is crucial to invest in solid window frames and grilles that are also focused on acoustic dampening.
Duco understands this and has launched two models from this starting point, the GlasVent ZR AK and the GlasVent ZR AK+.
The plus variant offers better acoustic value and ventilation capacity and is therefore the superior product to use BENGglas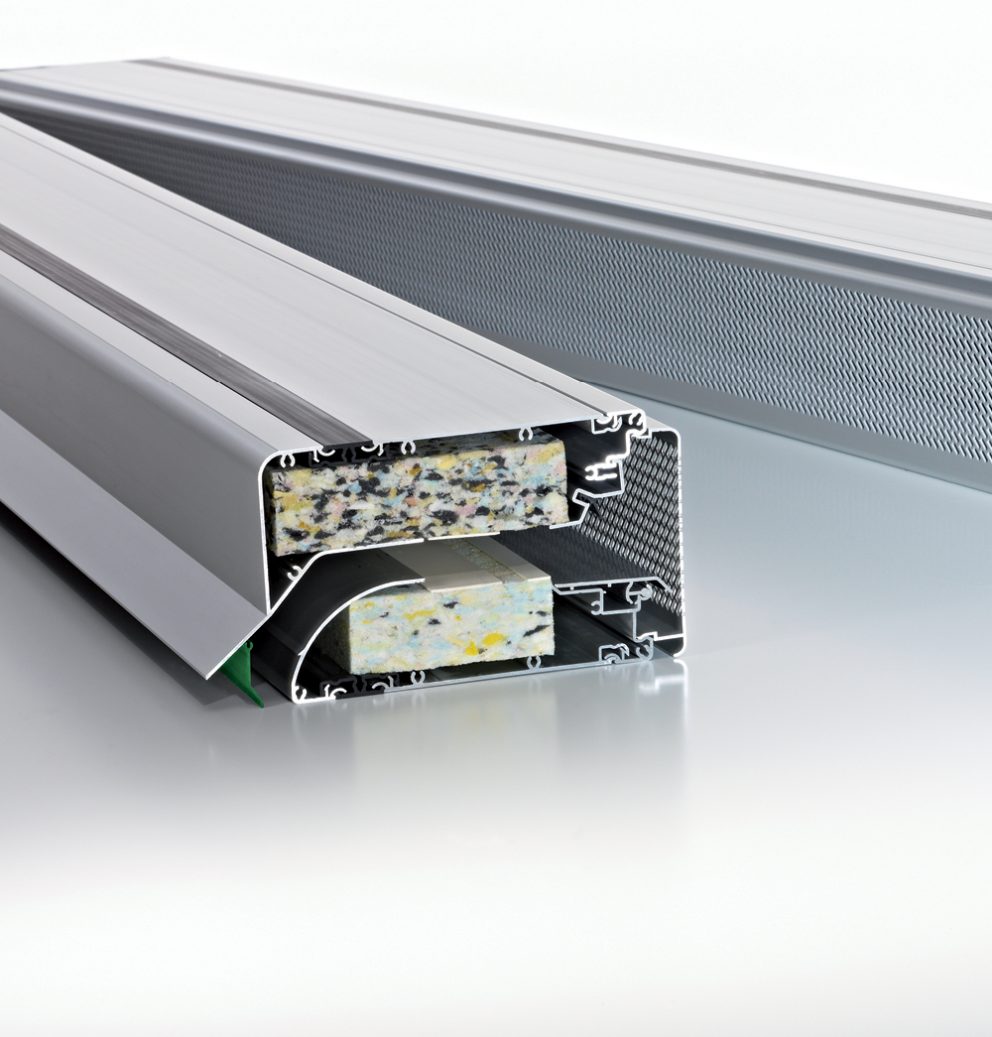 Ventilation grilles: Ventilation and acoustic values
Glass

VENT

ZR AK
Glass

VENT

ZR AK+
Ventilation capacity
(open position) in dB (A)
15,6
10,7
Dn,e,W (C;Ctr)*
(open position) in dB
33 (-1;-1)
34 (-1;-2)
Dn,e,A*
(open position) in dB(A)
32
33
Dn,e,Atr *
(open position) in dB(A)
31
32
Rq,A*
in dB(A)
3,9
3,3
Rq,Atr *
in dB(A)
2,9
2,3
* According to NEN EN ISO 717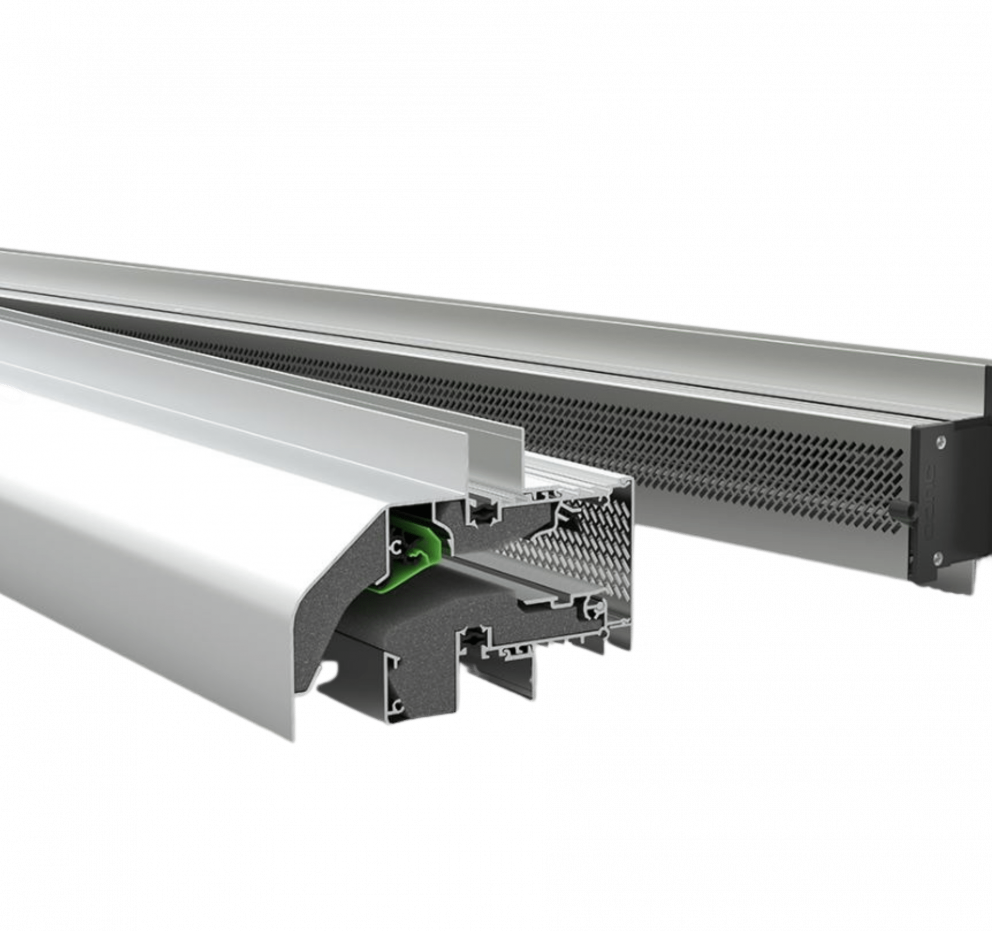 Ventilation grilles: technical properties
Glass

Vent

ZR AK (+)
Values
U-value
2,09
Airtightness class
Class 3
Leakage flow 50 Pa (closed position)
0.790 m³/h*m
Watertightness (closed position)
600 Pa
Watertightness (open position)
50 Pa
Glass deduction
100mm
Grid height (with glass installation)
116mm
Grid height (with calf placement)
140mm
Glass gutter
16 / 18 / 26 / 30 / 34 / 38 / 42 / 46 / 50 / 54 / 58 / 62 mm
Glass thickness
10 / 12 / 20 / 24 / 28 / 32 / 36 / 40 / 44 / 48 / 52 / 56 mm
More information?
Do you have a question? We are happy to help you. Send us a message via the contact form and we will get back to you within 24 hours.