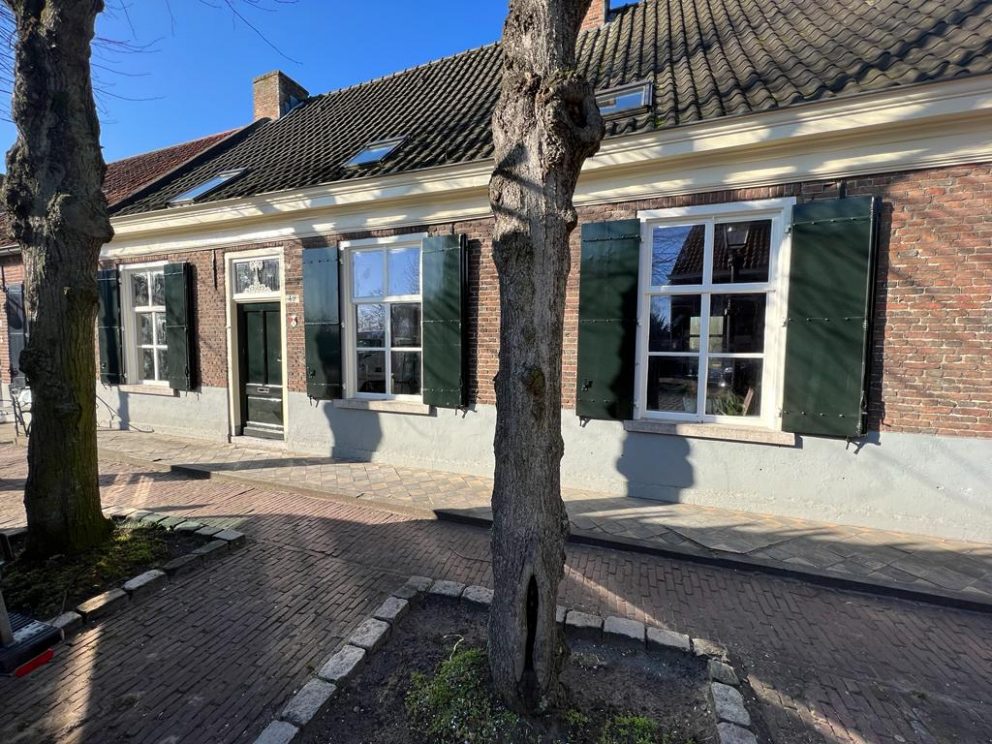 Application BENGglas BASIC
In collaboration with Gebr. Vierhout Glas has replaced the single glass here with vacuum glass of the BENGglas BASIC type.
In this farmhouse, the single panes of glass, with an insulation value of 5.8, have been replaced by vacuum glass panes with a U-value of 0.58. In this specific case, BENGglas BASIC was chosen.
BENGglas BASIC is one of the four types of vacuum glass that BENGglas carries. The advantage of BENGglas BASIC is that this type does not have a vacuum valve and is equipped with an absorption strip instead of an absorption point. In most cases, this strip can be nicely concealed behind the putty or in the rebate.
The vacuum insulating glass here has a thickness of only 8.15 mm. As a result, the glass fits into the existing window frames and the monumental appearance of the farmhouse is preserved.
Do you also want to become more sustainable or save energy? Then contact us without obligation!
More photos of this project
More information?
Do you have a question? We are happy to help you. Send us a message via the contact form and we will get back to you within 24 hours.