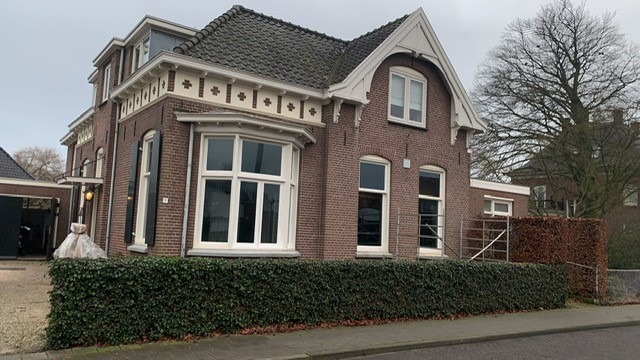 Application BENGglas PRO
A house in Groenlo has made a great step towards 'nearly energy-neutral' living with the installation of vacuum glass from BENGglas .
The type BENGglas PRO has been chosen here. This type does not have a vacuum cap and has an absorption strip (instead of cap).
The sealing edge of 18 mm is very nicely concealed here. On the outside, a bevelled glass bead is used, which is sealed with Hybriseal (Den Braven). Cover slats are used on the inside.
More photos of this project
More information?
Do you have a question? We are happy to help you. Send us a message via the contact form and we will get back to you within 24 hours.