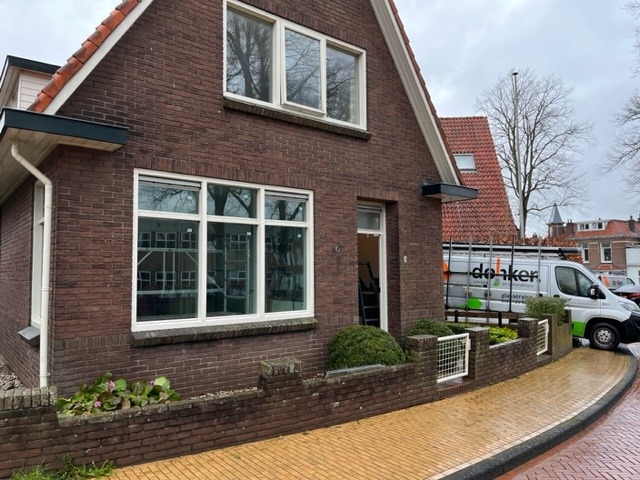 Application BENGglas
In collaboration with Schildersbedrijf Donker, this house in Steenwijk is making great strides in the thermal and sound insulation of the house.
27 panes of laminated BENGglas were supplied and installed here. The vacuum glass type ' BENGglas ' has an insulation value (U-value) of no less than 0.40. This high insulation value (low U-value) is caused by the vacuum present between the two glass panels. This vacuum ensures that there is no transfer of heat, but also, for example, no sound.
Standard vacuum insulating glass has a sound insulation of dB=36. In this specific case, the glass is fitted with a laminated counter pane. As a result, the dB value increases to no less than 39 dB!
Do you also want to become more sustainable or save energy? Then contact us without obligation!
More photos of this project
More information?
Do you have a question? We are happy to help you. Send us a message via the contact form and we will get back to you within 24 hours.