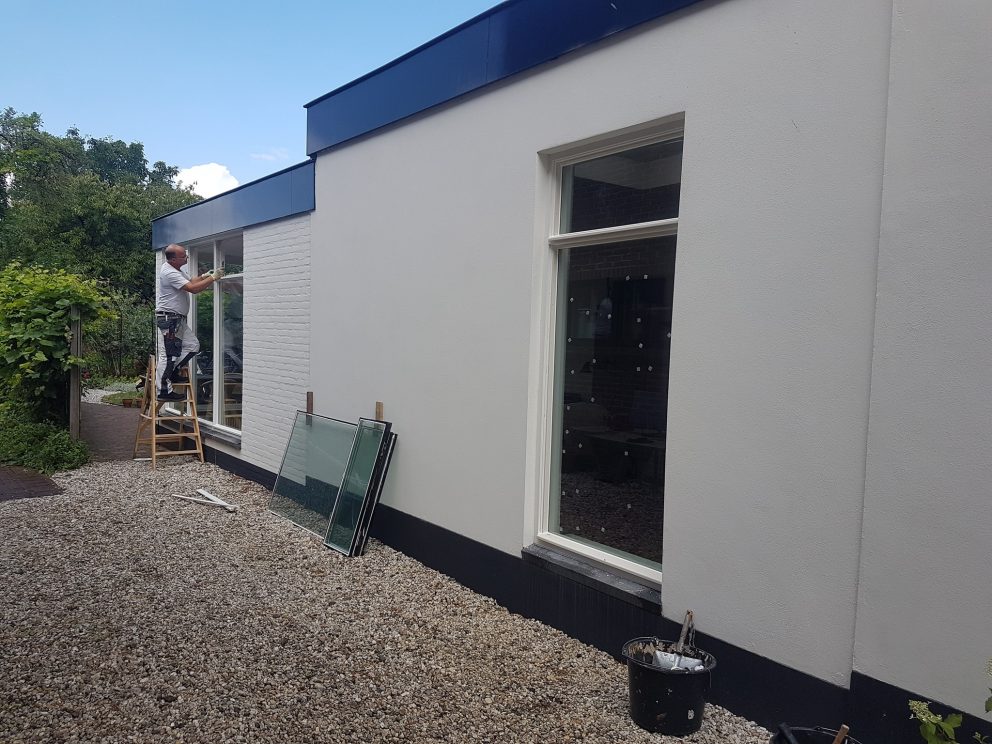 Making extensions more sustainable with BENGglas BASIC
Glazier Kok Renkum has completely fitted this extension with vacuum glass of the BENGglas BASIC type.
BENGglas BASIC is a model of vacuum glass without a vacuum cap. It has a U-value (insulation value) of 0.58, which means that it insulates no less than ten times better than single glazing and almost twice better than HR++ glass. Despite this high insulation value, the glass is only 8.15 mm thick.
The vacuum glass is placed here with extra wide nose slats so that both the sealing edge (seal edge) and the absorption strip are not visible.
Curious about what sustainability with BENGglas can do for you? Discover the benefits and request a quote directly from one of the BENGglas dealers .
More photos of this project
More information?
Do you have a question? We are happy to help you. Send us a message via the contact form and we will get back to you within 24 hours.