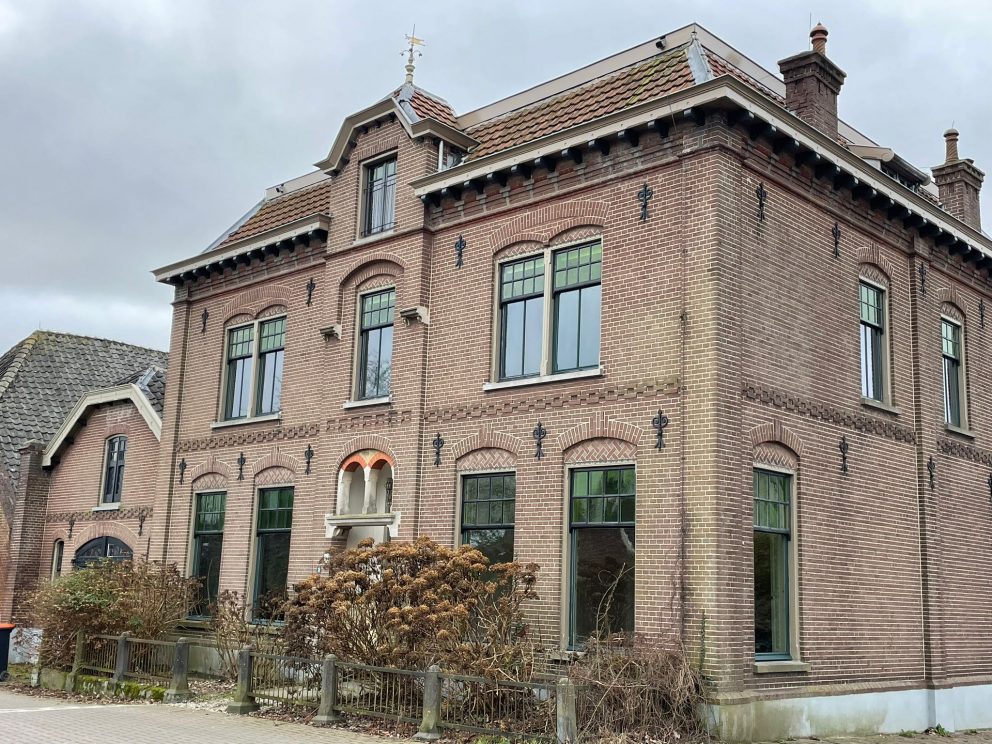 Application BENGglas
In collaboration with Glasmontage Karsten, the single glass has been replaced by vacuum glass from the BENGglas .
The old single glass has been replaced here by BENGglas type " BENGglas ". This improves the thermal insulation of the glass from U=5.8 to U=0.40 and the house immediately achieves a more favorable energy label.
All windows on the ground floor are fitted with BENGglas vacuum insulating glass. These are placed in the authentic putty look. The windows on the upper floor are equipped with BENGglas secondary windows.
A nice additional detail is the back door. The existing rods have been retained and plaster rods have been used on the outside. Due to the small glass thickness (8.3 mm) of the vacuum glass, the authentic appearance is fully preserved.
Would you like to receive more information? Then contact us without obligation!
More photos of this project
More information?
Do you have a question? We are happy to help you. Send us a message via the contact form and we will get back to you within 24 hours.