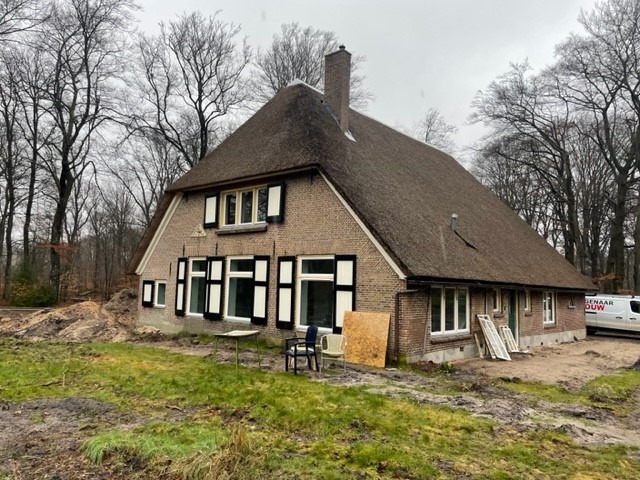 Application BENGglas
In collaboration with Eekhuis Painter – glass and wall finishing, the residents of this farmhouse are making great strides in the insulation of their home and the energy label has improved considerably.
Here, the poorly insulating single glass has been replaced by vacuum glass. The insulation value of the glass is expressed in a U-value. The lower the U-value, the better the product insulates. The old single glass had a U-value of 5.8. The new vacuum insulating glass (type BENGglas ) has a U-value of no less than 0.40. This insulates just as well as a 1.5 meter thick stone wall.
The vacuum glass is very thin (8.3 mm), so that the existing frames have been reused. This not only saves on costs, but also preserves the authentic appearance of the house. Insulation without aesthetic concessions!
Do you also want to become more sustainable or save energy? Then contact us without obligation!
More photos of this project
More information?
Do you have a question? We are happy to help you. Send us a message via the contact form and we will get back to you within 24 hours.