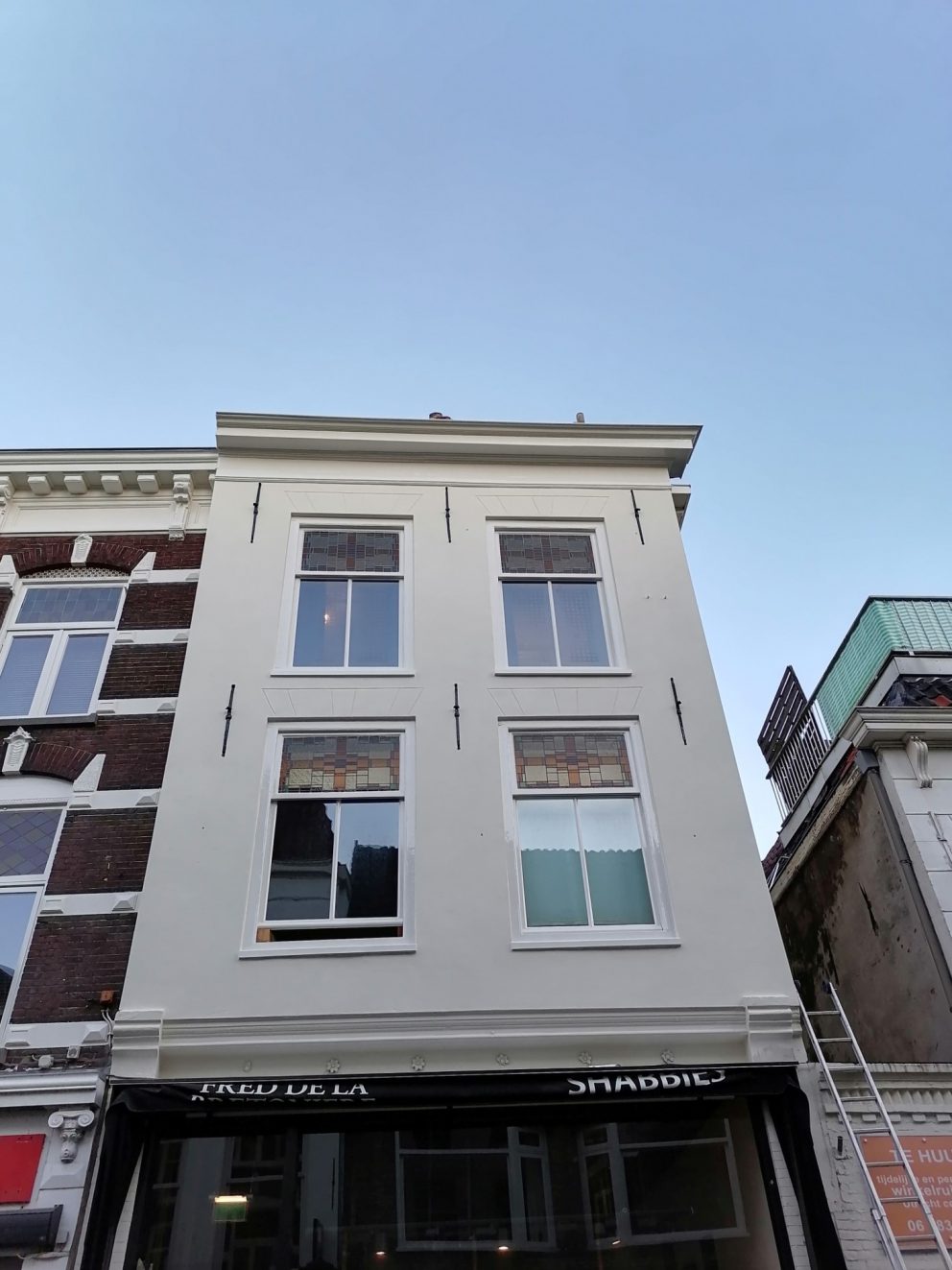 Application BENGglas
In collaboration with VIDO Schilderwerken, this monumental building is making a gigantic effort to improve sustainability.
Glass is still the weakest link in the thermal insulation of a home or building; with BENGglas this will definitely come to an end. The BENGglas , with a U-value of 0.40, insulates many times better than single glass (U=5.8), HR++ glass (U=1.10) and even triple glass (U=0.80).
This building in the municipality of Utrecht was still equipped with the traditional single glazing. Because the BENGglas is very thin, it almost always fits in the existing frames. This not only saves costs on replacing the frames, but also preserves the authentic appearance of the building. Old glass out and BENGglas in; insulate without concessions!
Due to the low weight of BENGglas it can easily be used in sliding windows.
More photos of this project
More information?
Do you have a question? We are happy to help you. Send us a message via the contact form and we will get back to you within 24 hours.